In July, Yuka Sakazaki will be competing in AEW. I re-edited the article that I interviewed her when she was the TJPW champion in January this year. Yuka Sakazaki has both cute looks and a calm fighting spirit. Let's take a closer look at her hidden charms.
–When was the first time you saw professional wrestling?
Sakazaki:The first event I saw was DDT's Beer Garden Pro Wrestling. It was a tournament that ran for one week straight. I really enjoyed the wrestling I saw there, and it had everything I wanted to do.
–Did you originally want to be a comedian?
Sakazaki:I went to a comedy training school in Tokyo. I admired the famous Japanese comedian, Ayako Imoto.
–Were you interested in martial arts from a young age?
Sakazaki: I used to watch PRIDE, K-1, etc.! However, there were no wrestling or martial arts gyms at all in my area. I was interested, but I couldn't do it.
–When I saw your match, I thought you were very athletic. Did you do any physical activities as a child?
Sakazaki: I used to play volleyball. I wasn't just passionate about it. I always got A's in my physical education tests.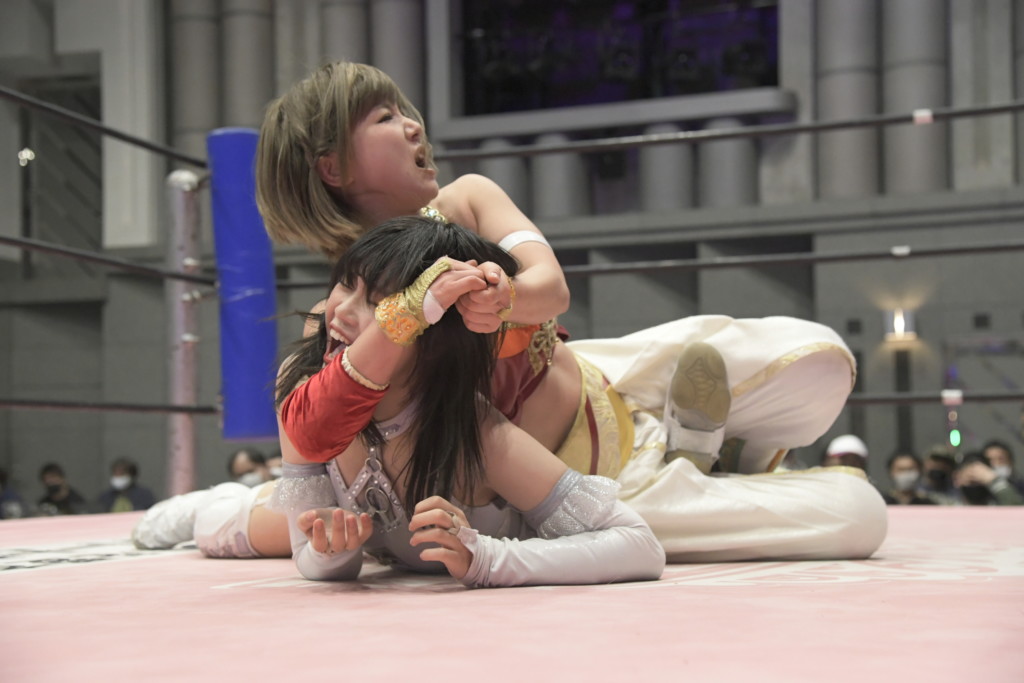 –Please tell me about how you became a professional wrestler.
Sakazaki: In the beginning, I was active in a music unit. Two of its members were professional wrestlers. That's how I saw professional wrestling for the first time. However, I did not know how to become a professional wrestler.
The moment I spotted President Takagi at the beer garden wrestling event, I ran out with Rika Tatsumi and asked him to let me join DDT!
–Wow, that's a lot of energy.
Sakazaki:I thought, "What I wanted to do was wrestling". That was in August 2013.
–Launch show was in December 2013. You don't have much time before your debut.
Sakazaki: My debut was decided one week before. To be honest, I wasn't in the mood. But pro wrestling is addictive. At the same time, I was keenly aware of my disappointment in my debut match, and I thought, "I have to practice for this.